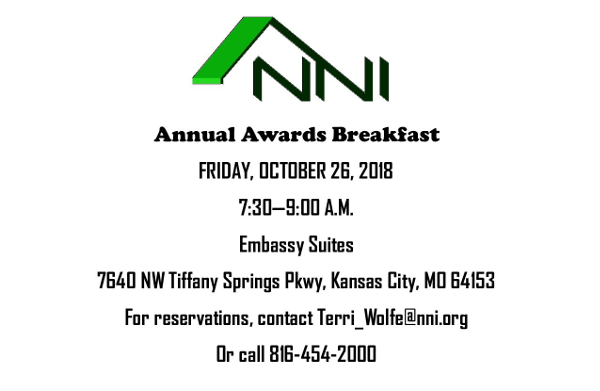 Meet Your Councilmember is an open forum. Kansas City Council members update residents on current projects and answer questions. This meeting is open to the public.
Starting at 6:00 pm
Location: Northland Neighborhood, Inc. Offices
Discussion of Neighborhood Preservation and Violation Code issues.
Starting at 3:00 p.m.
Location: NNI
NNI hosts Annual Awards Breakfast, to honor influential leaders of the Northland.
Starting at 7:30 am through 9:30 am
Location: Embassy Suites Kansas City - International Airport